Carrying out SDGs
What to Read
What do we read in the Scientific Dialogic Gatherings (SDGs)?

"[…] in dialogical learning, people decide collectively, through discussion, the aim and
contents of their discussion." (Flecha, 2000, p. 17)


The people participating in SDGs are the ones who choose the works read and shared. This is based on a selection of proposals using the following criteria:
Classical texts from the scientific field must be selected, and when selecting current texts, they must be published in journals with scientific impact, validated by the international scientific community.
The authors must be figures whose contributions have had global impact.
The impact classification of scientific journals should be taken into account.
The works must be original texts belonging to the original source or author.
The works must have some criteria of excellence.
The works must make a social contribution.
In the case of translated texts, the quality of the translation must be ensured.
The participants' ability to work on a text with a certain level of difficulty must not be underestimated as in these cases, there are much greater opportunities for understanding and reflecting together.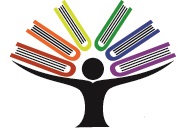 Suggested texts / articles
"A new therapeutic target for acute myeloid leukemia" in Journal Leukemia
"Changing the memory to prevent gender violence" in Human Neuroscience Lab
"Controversial Gene-Editing Approach Gains Ground" in Scientific American
"Darwin Now" (Eight passages out of 14) from http://www.wwf.gr/images/pdfs/pe/Darwin_now_exhibition_guide_gr.pdf
"Forever young" in Science
"Healthy diet tied to lower risk of cognitive decline" in Neurology
"Healthy heart may also mean healthy brain" in Journal of the American Heart Association
"Killing us softly – Mutagenicity and toxicity of pesticides" (Scientific article from a scientific booklet)
"Letter to Mrs. Cristina de Lorena, Grand Duchess of Tuscany" by Galileo Galilei
"Neuroscience: The Risks of Reading the Brain" in Nature
"Southern Ocean warming delayed by circumpolar upwelling and equatorward transport" in Nature
"The city is the highest form of society" taken from Aristotle's "Politics"
"The weather is changing – our food must change too"
etc.
Suggested books

Darwin, C. - On the Origin of Species
Galileo, G. - Dialogue Concerning the Two Chief Ptolemaic and Copernican systems in the world
Copernicus, N. - On the Revolutions of the Heavenly Spheres
Kepler, J. - The secret of the universe
Levi-Montalcini, Rita (2011). Praise of Imperfection. Barcelona: Tusquets. (Original published in 1987: Praising dell'imperfezione).
Kandel, R. (2007). In Search of Memory: The emergence of a New Science of Mind. NY: Norton & Company.
Hawkings, S. - Great design
Hawkings, S. - The theory of everything
Ramon y Cajal, S. - Rules and advices on scientific investigation
Ramon y Cajal, S. - Recollections of my life
Descartes, R. - Discourse on the Method
Lucretius, T. - De Rerum Natura
Newton, I. - Mathematical Principles of Natural Philosophy
etc.
Kurzlink zu dieser Seite:
die-bonn.de/li/1350