Kaj beremo na Znanstvenih Dialoških Srečanjih (ZDS)?

"[...] v dialoškem učenju se ljudje kolektivno odločijo, s pomočjo
razprave, o ciljih in vsebinah razprave." (Flecha, 2000, str. 17)


Ljudje, ki sodelujejo v ZDS, so tisti, ki izberejo dela, ki jih berejo in se o njih pogovarjajo. To temelji na izbiri predlogov z uporabo naslednjih meril:
Izbrati je treba klasična besedila z znanstvenega področja, pri izbiri novejših besedil pa je treba izbirati med besedili, objavljenimi v znanstvenih revijah, ki jih potrdi mednarodna znanstvena skupnost.
Avtorji morajo biti osebe, katerih prispevki so imeli globalni učinek.
Treba je upoštevati klasifikacijo vpliva znanstvenih revij.
Dela morajo biti izvirna besedila, ki pripadajo izvirnemu viru ali avtorju.
Dela morajo imeti nekaj meril odličnosti.
Dela morajo imeti družbeni vpliv.
V primeru prevedenih besedil je treba zagotoviti kakovost prevoda.
Sposobnosti udeležencev za delo z besedilom z določeno stopnjo težavnosti ne smemo podcenjevati, saj v teh primerih, obstaja veliko več priložnosti za skupinsko razumevanje in razmišljanje.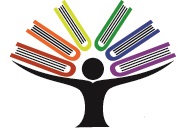 Predlagana besedila/članki
"A new therapeutic target for acute myeloid leukemia" in Journal Leukemia
"Changing the memory to prevent gender violence" in Human Neuroscience Lab
"Controversial Gene-Editing Approach Gains Ground" in Scientific American
"Darwin Now" (Eight passages out of 14) from http://www.wwf.gr/images/pdfs/pe/Darwin_now_exhibition_guide_gr.pdf
"Forever young" in Science
"Healthy diet tied to lower risk of cognitive decline" in Neurology
"Healthy heart may also mean healthy brain" in Journal of the American Heart Association
"Killing us softly – Mutagenicity and toxicity of pesticides" (Scientific article from a scientific booklet)
"Letter to Mrs. Cristina de Lorena, Grand Duchess of Tuscany" by Galileo Galilei
"Neuroscience: The Risks of Reading the Brain" in Nature
"Southern Ocean warming delayed by circumpolar upwelling and equatorward transport" in Nature
"The city is the highest form of society" taken from Aristotle's "Politics"
"The weather is changing – our food must change too"
etc.
Predlagane knjige

Darwin, C. - On the Origin of Species
Galileo, G. - Dialogue Concerning the Two Chief Ptolemaic and Copernican systems in the world
Copernicus, N. - On the Revolutions of the Heavenly Spheres
Kepler, J. - The secret of the universe
Levi-Montalcini, Rita (2011). Praise of Imperfection. Barcelona: Tusquets. (Original published in 1987: Praising dell'imperfezione).
Kandel, R. (2007). In Search of Memory: The emergence of a New Science of Mind. NY: Norton & Company.
Hawkings, S. - Great design
Hawkings, S. - The theory of everything
Ramon y Cajal, S. - Rules and advices on scientific investigation
Ramon y Cajal, S. - Recollections of my life
Descartes, R. - Discourse on the Method
Lucretius, T. - De Rerum Natura
Newton, I. - Mathematical Principles of Natural Philosophy
etc.
Kurzlink zu dieser Seite:
die-bonn.de/li/1384